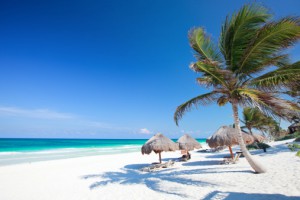 With a name like Islands, it should come as no surprise that this magazine is one of the experts in the world of island travel, research and reviews. Staff at the publication explore countless island destinations around the world each year, so it takes a lot to impress them. That is why it is such an honor for Ambergris Caye to receive the top spot on their list! Uncover why Ambergris Caye was voted the world's top island to live on.
Thriving Expat Population
Part of the appeal of moving to a tropical destination like Ambergris Caye is experiencing the local culture. However, it can also be enjoyable to be surrounded by fellow expatriates who are also exploring the island through a similar viewpoint. The population of Ambergris Caye is made up of 12 percent expats, which creates a diverse environment. This relatively high portion of expats also makes it easy to establish a vibrant social life from the moment you purchase a home on the island of Ambergris Caye, Belize.
Incredible Purchasing Power
There can be no question that cost will always be a factor when investing in an island home. Even spectacular destinations become considerably less appealing if they demand that you spend millions of dollars for a relatively basic living space. In Ambergris Caye, the opposite is true. The cost of everything from daily living to real estate is affordable, giving you incredible purchasing power.
Ease of Travel from North America
One of the reasons that Ambergris Caye was propelled to the top of the Islands Magazine list is because of its convenient location. The island feels a world away from the stress and bustle of everyday life, but it is actually just two hours away by plane from Florida. Getting to Belize is a breeze, and the quick travel time back to the East Coast of the U.S.A. definitely makes it a favorite among residents who want to visit family or attend events back home a few times each year.
Simple Immigration and Foreign Investor Programs
Finally, it has to be mentioned that Ambergris Caye is such a popular island for expats to live because it has a welcoming government. Immigration policies are straightforward, and it is not a struggle to become a full-time resident on the island. Banking, health insurance and other aspects that could potentially be a challenge are all easy to understand and convenient for residents of all ages on Ambergris Caye.
Islands Magazine ranked Ambergris Caye as the number one island to live on in the world, and they certainly made the right call. Click here to find out more about this island in Belize.