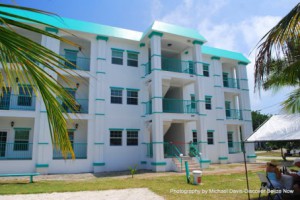 When you're looking for comfortable accommodations in a tropical setting, the condos on Ambergris Caye in the Grand Baymen community are ideal because the variety of activities onsite combined with lodging make it the perfect destination for your next vacation.
In addition to that, here are three more reasons why Belize is the perfect spot for your next trip.
1. Seasonal Weather
Belize has a tropical climate with a dry season from February to April, a rainy season from May to November, and a transitional season from November to February. Considerable rainfall occurs during the rainy season while there is little to no rain during the dry season.
2. The People of Belize
Belize is made up of many different people and cultures, and most Belizeans speak both Spanish and English. Belizeans are typically friendly, helpful and can make your visit to Belize a more memorable experience.
3. Getting From Belize City To Ambergris Caye
The easiest way to get from Belize City to Ambergris Caye is by plane. The flight is about 20 minutes, and both Maya Island Air and Tropic Air fly directly from Belize International Airport to Ambergris Caye's San Pedro Airport. Flights depart hourly from 7:30 AM to 5:30 PM, with a fare of $53 dollars per person one way. Once in San Pedro, taxis are available to transport you to your final destination.
If you are considering traveling to Belize any time soon, the information above is sure to be helpful as you plan your trip.