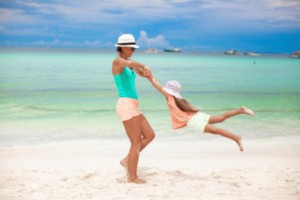 If you are lucky enough to have the chance to visit Ambergris Caye, Belize, then you are in a for a real treat.
The island is one of the most popular tourism destinations in Central America, and it is easy to see why.
From a wonderful sunny climate to the low cost of living, the island is a great getaway spot. An increasing number of people are becoming so enamored with the location that they are even turning to full-time residence. Here are the top tips and suggestions for planning your trip to Ambergris Caye, Belize.
The Best Time of Year to Visit
Like many tropical destinations, there is really no bad time to visit the island of Ambergris Caye. Temperatures remain comfortably warm throughout the year, and it is hard to tell the difference between a day in July and a day in January when you are relaxing on the white sandy beaches. However, there is definitely more rainfall during the summer months than during the winter.
Choosing a Place to Stay
There are a number of accommodation options on the island of Ambergris Caye, but few can compare to the comfort and location of the Exotic Caye Beach Resort, which is part of the Grand Baymen community. If you are not ready to commit to a vacation home at the Grand Baymen, the beach resort is a great alternative. The two properties share many of their facilities including the San Pedro Fitness Club and several bars and restaurants. You'll love the tiki-style hotel that boasts a rustic vibe but unbeatable modern comforts.
Plan Your Itinerary
Although the comfortable accommodation and beachfront location might discourage you from ever leaving the property, you should still get out and see what else the island of Ambergris Caye has to offer. If you like scuba diving, don't miss the world-famous Blue Hole, an unusual coral reef structure that goes 400 feet down into the core of the Earth. Snorkeling, private boat tours, surfing and even spotting sharks and dolphins in their natural habitats are some more great ideas that you can add to your itinerary when you visit Ambergris Caye, Belize.
Whether you have a few days or a few weeks, a visit to the island of Ambergris Caye is a fabulous idea. Click here to learn more about all the amazing things to see and do in this part of Belize.