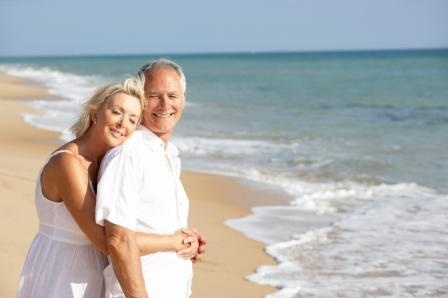 When it comes to moving abroad, it is not quite as easy as packing up, boarding a plane and starting a new life somewhere else. If you're intent on living in Belize, you need to follow the proper immigration process. Doing so gives you peace of mind that you are in the country officially and are able to take advantage of all it has to offer.
When moving to Belize, one of the most commonly asked questions is in regard to immigration laws and procedures. For those with an eye on retiring in this beautiful nation, there are two main options to consider: becoming a permanent resident or applying to become a Qualified Retired Person (QRP).
The QRP process was developed by the Belizean tourist board in an effort to help foreigners get settled in more easily. There are various benefits of the program, including the fact that individuals classed in the QRP category are exempt from paying local tax on receipts and income. In addition, when personal belongings are first imported to Belize during the relocation process, they are exempt from duties and taxes. Meanwhile, every five years, residents can benefit from an exemption on importation taxes of personal motor vehicles.
Some individuals may be quick to ignore the QRPÂ believing they are too young, however, individuals can apply for this category when they are only 45. As long as applicants are non-residents of Belize and have at least $2,000 in pension payments per month, then QRP status allows expats to move to Belize without an additional visa, however, there are limitations. For example, those with QRP status are not residents and cannot qualify to become a citizen. There are also restrictions on being able to work for payment.
An alternative to QRP is to make an application for permanent residency. To do this, an applicant must have lived in Belize for a minimum of a year on a continuous basis. Applications are handled by Belmopan City's Immigration Department office, and the process includes submitting a police record, taking an HIV test, and providing two recommendations as well as filling out the application form. As long as the application is successful, residents can travel in and out of the country freely and look for employment. Full citizenship can then be applied for after five years.
Moving to Belize can be a straightforward process as long as individuals take the time to do some research. By following any of the methods above, the process can be as seamless as possible.