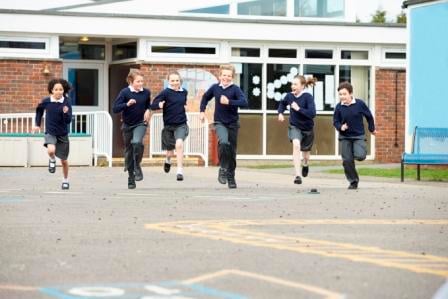 For some Americans moving to Belize, one of the major factors will be the cost of living. For parents there is the additional concern about schooling for the kids; luckily, numerous expats have already undertaken this life-changing journey, so there is a lot of information available about schools and finances. By tapping into the knowledge of others, families can carefully plan their future for a better life abroad.
For those who intend to move to places such as Ambergris Caye and settle down with their families in San Pedro Town, the issue of education must be seriously considered. There is a vast array of public and private institutions available in Belize, and schools follow the British system of having a primary school, middle school and upper school. The cost of schooling can vary a lot, and as many expats will suspect, public institutions cost a lot less than private ones. Aside from a nominal charge for uniforms, books and the registration fee, public primary schools are free. Meanwhile, those like San Pedro''s Island Academy can cost a few thousand dollars a year.
Middle school and other higher education institutions in Belize vary a lot in cost. For degree-level education, parents can expect to spend hundreds of dollars per semester for about 15-hours of tuition. In addition, parents must be aware that for any foreign child to attend school, a student visa is required. This can be obtained for a small fee from the Immigration Department.
Aside from the cost of schooling, Belize is a comparatively affordable place to live, especially if expats are used to America's high living expenses. Although it is not the least expensive of the Latin American countries, Belize is still a bargain by many accounts. Just a few thousand dollars a month is generally enough to live quite comfortably, covering rent, utilities and extras such as Internet, cable TV and telephone access. Meanwhile, with locally produced groceries and entertainment being very affordable, families can have a great way of life in Belize for a much lower cost than in the US.