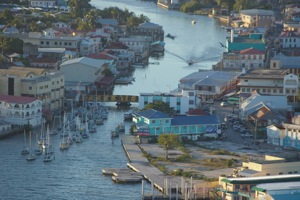 The Mesoamerican Health 2015 Belize Project has provided a huge donation of medical equipment to several areas of the country. Â For all those living in Belize, it is important to ensure that healthcare is as good as it can possibly be. Â With this $311,000 worth of equipment, residents can have more certainty about their future medical care needs than ever. Â The project is more challenging in some areas than others, particularly with improving maternal and infant services. Ensuring that mothers and babies receive the attention they require will be a priority.
During a ceremony that was held at Belmopan's Western Health Regional Hospital, the donation of medical supplies was offered.  The equipment will be used to aid treatment and offer care to those living in the Northern and Western Health Regions.  As part of the event, Mrs. Martha Woodye, Mesoamerican Health 2015 Belize Project's Quality Improvement Project Manager, spoke briefly about the importance of the donation.  She said that the main aim of the equipment was to improve facilities at the neonatal unit by increasing its capacity and expanding the amount of reproductive health services for both the Western and Northern Health Region's centers.  This will allow more people to seek advice and support, while also offering essential care for children.
Meanwhile, Hon. Pablo Marin, Minister of Health, also addressed those in attendance. Â He congratulated the health professionals working in both regions, saying that their commitment and dedication to supplying residents with quality healthcare was a huge achievement.
During 2013, particularly impressive numbers were shown, with the Western Health Region reporting a rating of zero for maternal mortality rate.  This success can give mothers and families confidence that their needs are a high priority and that they'll be looked after at one of the most vulnerable times in their lives.
At the end of the ceremony, Marin and Mrs. Woodye, as a token gesture, presented Western Health Region's Mrs. Pearl Ellis, and Northern Health Region's Ms. Guadalupe Longsworth with a few pieces of equipment.  In total, the supplies being donated include bassinets, resuscitators, incubators and operating tables.
The latest donation is part of the Mesoamerican Health 2015 Belize Project's five-year plan to continue bettering the healthcare across Belize.  The plan is particularly focused on vulnerable communities, where infant, maternal and reproductive health services can be scarce.