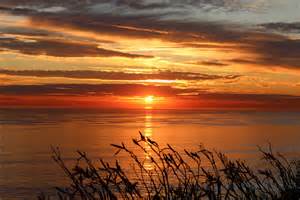 Glamour has come to San Pedro Town, with the Kama Lounge hosting a High Street Fashion event for visitors and locals to enjoy. Â The second Annual Exclusive Fashion Show was organized by Foreva Fancy and showcased 18 beautiful models, all with stunning clothes that will be perfect for fall/winter 2013.
San Pedro is an extremely diverse and cultural location, therefore, never let it be said that fashion is missed out upon. Â Just before 8pm on October 19th, fashionistas gathered to enjoy the event and when the DJ started to pump up the music, the show commenced. Â Indira Craig, a popular and fashionable media personality introduced the event and hosted the show, whilst the models donned their garments and wowed the crowd.
Divided into five distinct fashion sections, the show opened with Oxblood Obsession, showcasing this deep red hue that's a new color trend for the fall/winter season.  Oxblood has been a hit on the international fashion stage, with the likes of Jason Wu and Burberry Prorsum all utilizing the color in their work.  In San Pedro's own show, "The Witches of East End" showcased this deep maroon hue with extraordinary beauty.
Named "Walk the Line", the second segment of the show showcased the colliding opposite of black and white; another trend set to feature heavily during the forthcoming season.  A dance performance with the dancers dressed in black and white showcased this perfectly, whilst the "Damask Nude Story" (the third segment) highlighted a desirable feminine look.  The fourth part of the show was called Royal Check Mate, with deep blue colors used in various styles, whilst the final segment celebrated Rave Culture with neon colors, bright tops and legwarmers being worn as the models walked down the runway to "Where Have You Been," by pop sensation Rihanna.
The show was a complete success, made even more enjoyable by the fact that gift certificates were given away throughout the performances. Â In addition, once the show had ended, guests were invited to continue celebrating the night with a Rave After Party, complete with a cocktail bar. Â Foreva Fancy Boutique once again showcased the latest fashions with true style and excitement, and provided a fantastic night for everyone to enjoy. Â It also brought a welcome evening of glamour to La Isla Bonita.