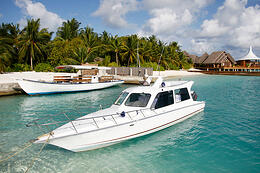 Whether you are interested in moving to Belize, investing in the country or buying real estate on the beautiful island of Ambergris Caye, you might have questions about the state of the economy and the businesses that call the country their home.
This is a valid concern, but many inquisitors are often relieved to learn that the infrastructure of Belize is solid and many areas of the economy are consistently growing. Discover more about the business and economy of Belize.
Banking and Financial Institutions in Belize
One of the largest sectors of the economy in Belize is the banking industry. The reason that these banks are successful has a lot to do with the lack of capital gains tax and the opportunities for offshore investing. Investors from around the world are eager to
place their money in a secure bank in Belize
to protect it from government intervention, and local banks are able to continue to grow and provide new jobs for the country as a whole.
Tourism in Belize
It should come as no surprise to learn that tourism is a large industry in Belize. In the last year alone, almost one million visitors came to Belize and spent a total amount of 1.3 billion dollars. The warm temperatures, beautiful scenery and welcoming resorts are obvious reasons to visit Belize. The large number of annual visitors helps to employ millions of people in the country who do everything from catch the tasty seafood to clean hotel bedrooms for guests.
Impressive Industrial Infrastructure
One of the keys to economic growth in any nation is a solid industrial infrastructure. Thankfully, Belize is prepared to take on growth in any direction thanks to its abilities to produce power and stay connected. BEL is the very stable energy provider, and as of 2011 it is also nationalized by the Belize government. The government also recently nationalized Belize Telemedia Limited, which is a telecommunications provider for the country.
In addition to tourism and banking, Belize exports a number of products to the United States as well as the rest of the world. A few of the top exports include fruit juices, bananas, crude oil and sugar cane. As the business and economy in Belize continue to grow, investors from around the world will continue to be interested.