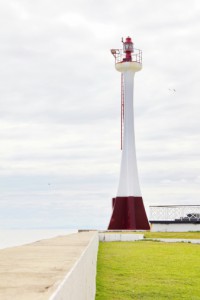 Whether you are thinking about living or vacationing in Ambergris Caye, one of the highlights will be having access to the excitement and culture of Belize City. Just a 20-minute plane journey or a short boat ride from Ambergris Caye, Belize City is an incredible destination for anyone who wants to truly experience the culture of Central America. You can indulge in some fabulous local cuisine, relax with a cocktail in a scenic bar, get active at the beach or go sightseeing and take in the spectacular attractions.
Discover the Top Attractions in Belize City
One of the highlights of Belize City is the Belize Zoo, which is just minutes outside of the city center. In the heart of Belize City, the best way to see as much as possible is to set off on a walking tour either with a guide or with a map. Along the tour, you will spot landmarks like the Supreme Court Building, the Image Factory, the old Post Office and the Bliss Institute. Don't forget to walk across the famous swing bridge, which gets manually cranked open and closed every time a large ship come sailing through the city's main river.
Explore the Recreational Opportunities Available
Along with the great tourism attractions and historical landmarks in Belize, you will want to enjoy the warm climate and stunning scenery by getting active. You might be interested in hiking through ancient Mayan ruins, or you could explore the caves just outside of Belize City. Since the city is located right on the water, there are also plenty of opportunities to go swimming, snorkeling, windsurfing, fishing and even scuba diving. If you like getting outdoors and staying active, Belize City is a top destination that's certainly worth a visit.
Drink and Dine to Your Heart's Content
As you might expect from a coastal city in Central America, Belize City is home to some truly incredible cuisine. At Big Daddy's Diner, you can dig into local specialties and enjoy a view of the harbor, and Marva's is a top pick for a hearty local breakfast. If you want to dine in a more upscale environment, make reservations at either the Smoky Mermaid or at Harbourview.
Investing in Ambergris Caye real estate means that you can live just minutes from all of the excitement in Belize City. Whether you love the local cuisine or you just want to explore the history of the city, visiting Belize City is a wonderful day trip or full vacation to consider.