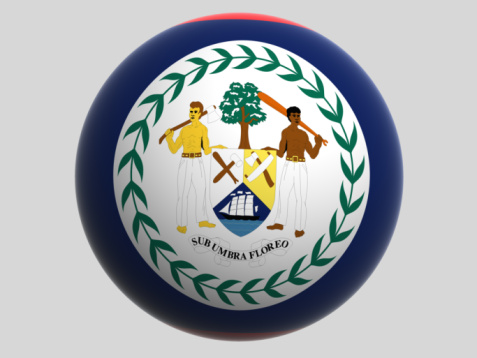 Picking just one of the six Belize Districts to vacation in is pretty difficult. Each one offers its own opportunities with different villages, festivals and cultural institutions to take in. For this reason, most people choose not to limit themselves at all. You may find that you would enjoy your trip to Belize way more if you simply experience everything you possibly can during your stay.
Belize District
Most people start here because it's home to the largest city in the country, Belize City. You'll note a much heavier presence of colonial history here as it was the first area to be occupied by European settlers.
Corozal District
At the northern tip of the country, Corozal District is home to many Spanish-speaking residents although you can usually find someone who also speaks English. This district has a strong agricultural heritage, and the popular Commercial Free Zone on the Mexican border is a great place to find entertainment and cheap goods.
Orange Walk District
Also in the north but further inland, this area was settled by Mayan mestizo refugees from Mexico's Yucatan in the mid 1800s. It's home to well-developed forestland and two major rivers, one of which feeds into Belize's biggest freshwater body, the New River Lagoon. Popular Mayan ruins include Lamanai, which has giant stone masks, high temples and ball courts.
Cayo District
The largest district in the country, this heavily agricultural area borders Guatemala. There are important Mayan ruins at Xunantunich, Cahal Pech, Caracol and Chaa Creek, so there's always something to check out. In addition, there are two huge National Parks where you can visit cave systems, jungle pools and see exotic birds and jaguars. A pair of major highways makes it easy to travel from one part of this district to another, and it's one of the best eco-tourism areas in the world.
Toledo District
This southernmost district is home to an extremely diverse range of cultures and the Cacao, celebrated during the Toledo Cacao Festival each May. The farmer's market in Punta Gorda is a great way to sample avocado, oranges, yams, plantains and coffee straight from the source four days a week.
Stann Creek District
Home to the Cockscomb Basin Wildlife Sanctuary and the nation's second highest point, Victoria Peak, this district is a huge tourist destination. Numerous islands offshore serve as stopping points for the adventurous.
Belize's six districts are all interesting in their own right, making it important to take in as much of the country as possible instead of simply staying in one place. Although the districts are recognizable as being part of the same great nation, they are all home to varied cultures and communities. Even the ancient pre-Columbian Mayan ruins that dot the entire country vary from one area to the next, so make sure to take the opportunity to travel around between your relaxation sessions in laid-back spots like Ambergris Caye and Punta Gorda.