No matter how much research you do on a new destination, nothing beats setting foot there in person and seeing how life works for yourself. This is as true for Ambergris Caye, Belize as anywhere else. Most visitors, regardless of how much research they do first, are still surprised by something unexpected when travelling to Ambergris Caye. This guide of 10 helpful hints on making your trip here succesful will be presented in a series of blog postings, each containing a couple of tips. Enjoy and see you soon!
#1) Pack Light
Although anyone can certainly bring standard, regular-sized luggage with them on a puddle jumper flight to the beautiful island of Ambergris Caye, as many do, everything you will need and more can be found on the island.
For a week's stay or shorter, a couple changes of clothes and other daily necessities are really all you will need.
The best times here are spent on the water or the beach, where even in upscale establishments, dress and attitudes are usually upbeat and casual. When it comes to island wear itself, less is more. With 80 degree tropical breezes blowing in off the Caribbean, tank tops and flip-flops are the unofficial uniform of this island paradise. Swim suits are popular street wear for anyone who wants to jump in the sea to cool off at the drop of a hat.
If you want to really dig your toes into the sand, so to speak, and explore the island lifestyle, pack light! A carry-on bag with everything you need is lightweight and easy to toss on the back of a golf cart, especially when there are no sweaters, jackets, boots, or even long pants filling it up. Use the extra luggage space to bring along a snorkel mask, camera, or your favorite book.
Or, you can enjoy your time on Ambergris Caye by browsing the variety of craft shops, gift stores, and markets in and around San Pedro Town.
Either way, you will feel most comfortable and less out of place when you climb aboard the tiny puddle jumper plane to fly to this modest sized island for some carefree relaxation and sweet warm sunshine. While less is more when traveling to Ambergris Caye, you should always pack your sunscreen, many also wear a wide-brimmed hat, and insect repellent is another top item for tourists and residents alike to want with them.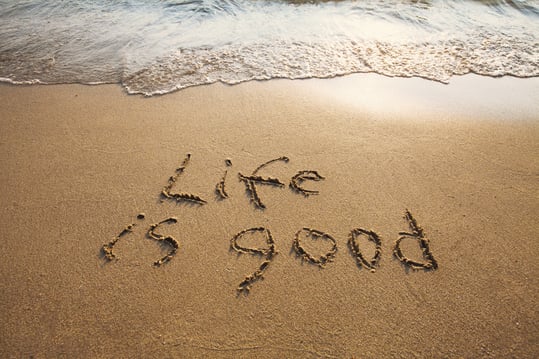 #2) Try New Food
One thing about Central America that will stand out no matter where in the region you are visiting is the fruit that is available. Both the variety and quality of it may shock some first time visitors. The tip here is to indulge and enjoy them while you are on your visit, since you must first obtain special permits from the USDA to take anything home, which means undertaking an application process most choose not to endure.
Fresh fruit can be found anywhere from the larger supermarkets in San Pedro Town to small roadside stands and even roaming vendors. Each retailer will have its own advantages, depending on what you want.
The star of the show is the fruit itself though –fresh, delicious, and available for a fraction of the price you would pay back home. Much of the fruit grown locally is wholly days fresher than you can get any place in the U.S., and you can absolutely tell the difference. Additionally, regional fruits that are not easily found in northern climates are readily available, and just as ripe and juicy as everything else.
For the most rewarding experience, find a grocer who will sell you a few items that appear totally new to you, and ask them how they are best enjoyed. You will feel like a kid in a candy store again when you discover these luscious exotic tastes!
Mealtime in Belize is a time of relaxation and chatter between friends and family. Though you need not worry too much about breaking customs around mealtime, as Belize is plenty used to having visitors and guests, there is always a bit of uncertainty about what to expect when sitting down for lunch or dinner in a new and unfamiliar place.
If you want to get the full flavor of Belize, you must try local dishes, and get a delicious offering of Belize through the local cuisine. Seafood is obviously very big on many menus. Many meals are begun with a generous family-style helping of shrimp or conch ceviche, which is a common Latin American dish found in distinct varieties throughout the region, including in Belize.
When it comes to local dishes, fish and shrimp are some of the most popular menu items, as well as fresh lobster caught the same day right out of the sea, sometimes within view from the restaurant where it's served. Apart from seafood, chicken, pork chops and ribs are also popular, sometimes with a Caribbean Jerk style seasoning, and usually served with fresh organic vegetables, white rice sautéed in coconut oil, red beans, and delicious homemade coleslaw.
Also popular are tacos, burritos, fajitas, and even nachos smothered in local delights. Whatever you choose, a visit to Ambergris Caye is not complete until you sample the style of food here. Whether you sit down to enjoy formal fine dining, or purchase some homemade burritos from one of the many roadside establishments in San Pedro, be sure to dive in to the flavors of Belize!
Make sure to check back for the remaining tips on how to have a succesful visit to Ambergris Caye.