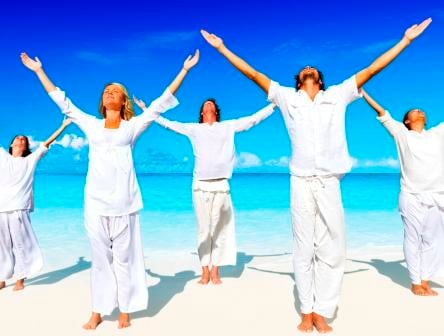 t is easy to see the appeal of the Grand Baymen on paper. After all, the real estate is affordable, the cost of daily life is inexpensive, the climate is perfection and the accommodation is among the best in all of Central America. Even with all of that in mind, some potential visitors and investors still want to paint a picture of daily life at the Grand Baymen.
Here are 10 of the best ways to pass the time while staying at Grand Baymen on Ambergris Caye.
Take a Walk on the Beach
If you're fleeing a cold winter or you just love the beach, then one of the first things you'll want to do when staying at Grand Baymen is explore the beautiful beach. Just a short walk from the community, you can unwind in the warm sand or even go for a quick dip in the water.
Go on an Adventure Tour
Part of the fun of visiting Grand Baymen is exploring the culture and history of Belize. You can go on an adventure tour to zipline through the tree canopy or take a guided walk through ancient Mayan ruins.
Take a Yoga Class
At Grand Baymen, you can sign up for a yoga class right on the property. Work on your flexibility, unwind from the stress of daily life and enjoy amazing views all at the same time.
Play Tennis With Friends
Thanks to tennis courts onsite, you can work up a sweat without going far from your accommodation. Bring a partner, or play doubles with some new friends who are also visiting Belize.
Dine Onsite at a Beachfront Restaurant
With two beachfront restaurants, Grand Baymen is the perfect place for those who enjoy eating with a view. Try local dishes that reflect the Central American cuisine, or dig into classic staples from back home.
Get a Massage Right in Your Room
Massage therapists can come straight to your room for a pampering session that brings the luxury of the spa right to you.
Indulge in a Sunset Champagne Cruise
If your time at Grand Baymen is all about romance, there is nothing better than taking a champagne cruise at sunset. Admire the beautiful colors in the sky and skip bubbly with your loved one.
Take a Boat Ride to Mexico
If you're in the mood for an adventure, you can depart right from the marina and pier at Grand Baymen by boat. There are daily ferries that head to Chetumal in Mexico, creating a unique way to visit a new country in a single day.
Learn How to Sail
Sailing is a popular pastime at Grand Baymen, but you don't have to be an expert in order to enjoy the sunshine, waves and wind. There are beginner's sailing courses just a short walk from Grand Baymen, which lets you master the basics in paradise.
Swim at the San Pedro Fitness Club
The San Pedro Fitness Club boasts an impressive indoor gym, but visitors will particularly love the outdoor swimming pool.
In addition to snorkeling, scuba diving, fishing, kayaking and even whale watching in Ambergris Caye, those staying at Grand Baymen will have a wide range of activities to choose from right on their doorstep.