ECI - Setting New Standards
ECI is headquartered in Belize, with administrative offices in Nicaragua, and property currently in Belize, Nicaragua and Costa Rica. Our mission is to create value through socially-responsible development of real estate in the Americas promoting a comfortable, enjoyable lifestyle for its partners and communities.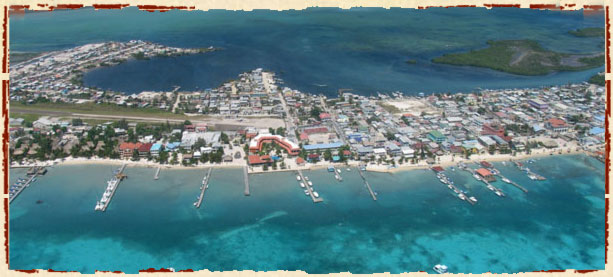 By maintaining North American building and development standards, living south of the border can provide the lifestyle North Americans desire for far less than it normally costs in the US or Canada, as the cost of living is approximately half. This is ECI's market advantage.
Press Release / Dec. 4th 2015
ECI's Cobb Named Among "100 Outstanding CEOs in Central America" By Leading Central American Magazine "Mercados & Tendencias."
Grand Baymen Executives
Michael Cobb, Chairman, Director
At the height of a successful career in the computer industry, Mr. Cobb left to pursue more pioneering opportunities in the emerging real estate markets of Central America. In 1996, he and his business partner formed a company, Exotic Caye International, to provide loans to North Americans purchasing properties in Belize, Honduras and throughout the region. As the need for capital outstripped the supply, the mortgage company was converted to an international bank under the jurisdiction of Belize. It continues to provide mortgage services, but has expanded its services to encompass the full realm of financial products.

Mr. Cobb also saw the need for a regional real estate company that would serve the Baby Boomer consumer with a North American standard product for the next 2 decades. He led the group into real estate development and created a holding company for several properties including the Exotic Caye Beach Resort on Ambergris Caye, Belize. In August of 2000, Exotic Caye purchased 3.5 miles of Pacific Beachfront property due west of Managua, Nicaragua. This master planned community hosts world class infrastructure, homes and condominium units. In February of 2006, the ECI Development group acquired 1100 acres and 3km of coastline in Costa Rica, setting the stage for expansion into this popular market.
In 2007 they merged their Exotic Caye Beach Resort property with the much larger parcel owned by Michael Brunette, forming Grand Baymen Belize. The Brunette's parcel includes the popular San Pedro Fitness Facility, and four acres primed for development. The first condominium building, Building A at Baymen Garden, will be completed in June 2012. Grand Baymen will develop 200 condominiums units on Ambergris Caye, Belize, at the combined properties.

Additionally, Mike Cobb has spoken at hundreds of international conferences about real estate financing and development. He has acted as a consultant to The Oxford Club and gives counsel to various real estateprojects throughout Central America. Since 2002, Mike, his wife Carol, and 2 daughters, Amanda and Emily make their home in Managua, Nicaragua.
Mr. Eddie Littlefield, President, Director
Eddie Littlefield brings extensive real estate development experience to Grand Baymen, and ECI, from his role as President/CEO of the David Drye Company, LLC of Concord, N.C. DDC is a privately owned and operated company that has specialized in the development, construction and management of real estate projects since 1970. Eddie is also owner of the Carolina Speed of the American Indoor Football Association, and owner/founder of Carolina Auto Sports.
During 20 years with the David Drye Company, Eddie has managed more than 8,500 multi-family units and eight hotels with more than 550 employees. In his role as a construction manager for the company, he was responsible for the construction and timely completion within budget of over 60 projects with budgets exceeding $472 million. He has also taken part in other projects to include student housing, an education facility, Dunkin Donuts/Baskin Robbins stores, a five acre Family Adventures Fun Park, and a casual dining restaurant.
Joel Nagel, Treasurer, Director, Attorney At Law
Joel Nagel is the project's legal counsel and Treasurer/Chief Financial Officer. He practices in the area of international tax and estate planning, joint ventures and international finance. As a Fulbright Scholar, he studied at the University of Bonn and at The Hague Academy of International Law.
He is a member of the International Law and Practice Division of the ABA and has considerable experience in international business and investments, including finance and tax planning, negotiating and structuring international agency, distribution and joint venture agreements, acquisition and financing of foreign properties, creation of structures in low-tax countries for individuals for asset protection and tax advantage. Joel completed his LLM at Georgetown University and has offices in Washington, D.C. and Pittsburgh.
Joel is past president of the Pittsburgh Rotary Club and District Governor of Rotary International District 7300 and has been actively involved in Nicaragua since 1994. He is secretary of the Chamorro Foundation, which promotes democracy and education in Nicaragua, and is past Chairman of the Nicaraguan Development Corporation, the Nicaraguan equivalent of the United Way.