Discover Ambergris Caye Belize
The clear blue water, white sand and delightfully warm weather in this English-speaking, Central American country beckons you to come for a visit.
Chill Weekend
The Chill Weekend is a jam-packed three-day weekend packed full of information and fun to give you a taste of what it's like to live here. Grand Baymen developed the Chill Weekends for people like you, who would like to learn about living, retiring, or investing in Ambergris Caye, Belize.
Ambergris Caye
Ambergris Caye is a hip little island surrounded by the Caribbean sea. Every day you'll enjoy watching the waves crash on the barrier reef ½ a mile from the shore and the fishing boats return with their daily catches. The balmy sea breezes and laid back lifestyle tend to dissolve your stress away. It's no wonder Islands Magazine selected Ambergris Caye as one of their Top 10 Favorite Islands to Live on.
San Pedro
If you want to live a Caribbean island lifestyle but also be close to all the action, San Pedro Town is ideal because it's the focal point of activities that take place on Ambergris Caye. With so many local festivals and events, there is ample opportunity to mingle - and the residents of this town love to socialize! There's also a strong sense of community that makes it easy to get to know people from your neighbor, doctor, or dentist to the local politicians.
Belize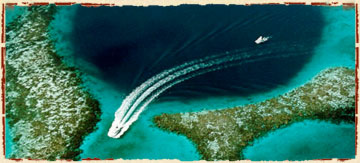 The little, low-key country of Belize rarely makes world news yet it's increasingly popular as a destination for expats looking to retire, relocate, or reinvent themselves overseas. And it's easy to see why. It's a country with great natural beauty, English speaking so there's no language barrier to overcome and the locals are quirky, adventurous and friendly. It's affordable, only two hours away from the U.S. with an easy residency program and year-round sunshine. What more could you want?
Things To Do On Ambergris Caye
Although a primarily laid back island, there is no shortage of things to do on Ambergris Caye. Aside from the beautiful beaches and spectacular natural surroundings, there are numerous activities for both the adventure-inclined and the less daring including scuba diving, dining in culturally diverse restaurants, bird watching, touring Mayan temples, towns and cities, Yoga and Pilates on the beach and luxurious spa treatments.