Baymen Gardens Condominiums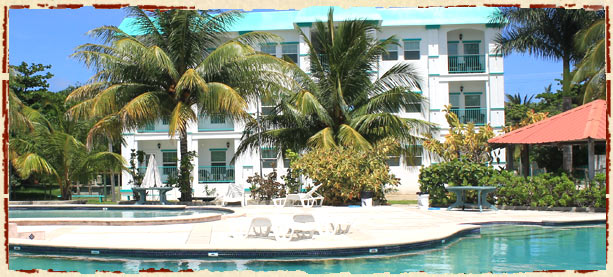 Top Investment And Rental Properties On Ambergris Caye Island
If you have ever fantasized about living in the Caribbean, where the water is warm and crystal clear, the breezes are cool and balmy, and the people are friendly and inviting, Baymen Gardens Community on Ambergris Caye is a retreat worth considering.
Travel magazine Islands selected Ambergris Caye as one of the ten best islands to live on, describing it as "affordable paradise in the Caribbean." Ambergris Caye is currently one of the hottest destinations in the Caribbean so now is the time to take advantage of the unique lifestyle destination and attractive investment opportunities offered at Baymen Gardens.
Comfortable, Safe & Budget-Friendly Properties On Ambergris Caye
Baymen Gardens offers comfortable and safe living accommodations at the best possible price in the Caribbean. Choose from 1, 2 and 3 bedroom condominiums with the best amenities within San Pedro Town at prices ranging from $99,990 - $365,000.
Whether you plan to live or invest in a property near San Pedro Town, this is the perfect time to purchase a condo. Baymen Gardens offers outstanding value to new purchasers, with pricing that is very competitive for the current Ambergris Caye condominium market.
Make Ambergris Caye Your New Home Away From Home
As an owner at Baymen Gardens, you'll enjoy the beauty of the lush and tropical environment while having the safety and security of living in a private community that's close to town.
You'll also enjoy the considerable amenities already available for this development, as well as the amenities and activities available at the Exotic Caye Beach Resort and in San Pedro Town. San Pedro is an easy 5 minute walk along the beach where friendly Belizean people, tasty local food, infectious music and lively festivals await.